Just when things seem to be settling down for Team Bravo, "SEAL Team" delivered what has to be its most shocking and heartbreaking episode ever. Faithful viewers are sure to be confused, devastated and maybe even angry at how the story unfolded in Season 6, Episode 8, which was released on Paramount+ on Nov. 6, 2022.
Everything after this paragraph will be a spoiler for "SEAL Team." If you want to experience the story's full impact,  click away now to read our earlier interview with  "SEAL Team" Executive Producer Spencer Hudnut and return after you've watched the show to find out what Hudnut had to say about the shocking developments.
We all knew that Clay Spenser's storyline was going to be reduced going forward, because actor Max Thieriot is now starring in the hit CBS series "Fire Country," which looks set for a long run on the network. There's no way Thieriot could maintain lead roles in two series at once.
Related: 'SEAL Team' Star Max Thieriot Makes the Move to 'Fire Country'
Still, this episode of "SEAL Team" offered hope for Clay, his wife Stella (Alona Tal) and their son, Brian. Clay realized that he didn't want to go back to training Green Team and that the best way he could be of service would be to help other veterans in crisis. He asks Stella where she'd live if he was willing to leave Virginia Beach and the couple talk about a new life in California.
That seems like a generous and solid ending for Clay Spenser's story. He'll always have issues, but he gets to start a new life with his family in a faraway location. We may not see him every week on "SEAL Team," but we know he's safe and building a new life with his family.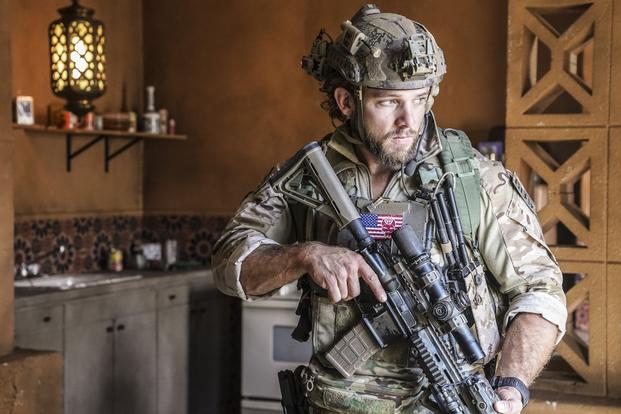 Viewers didn't get that storybook ending. Near the end of the episode, Clay gets a phone call in the middle of the night from troubled veteran Ben, a guy he's been trying to help work through his traumatic service experiences. Clay goes to meet him and finds Ben with a loaded gun outside an Air Force Recruiting Center.
There's a 99.9% chance that anyone who's watching this episode has seen "American Sniper" and has begun to worry that Ben's going to shoot Clay before killing himself. That would have been a terrible ending, so there's a great sense of relief when Ben gives Clay the gun. Maybe Spec Ops Warrior 1st Class Spenser has a future in counseling.
Then, seemingly out of nowhere, a security guard appears, sees the gun in Clay's hand and fires. Clay drops to the sidewalk and starts bleeding out.
Let's not pretend that Clay is going to miraculously cheat death one more time. Hudnut confirmed that he's gone. "Yeah, it's pretty brutal. It's super, super upsetting for me; I have a really hard time watching it," Hudnut said. "And I still kind of catch myself every now and then questioning it. That was such a cruel, such a brutal way to go out. But you know, at the end of the day, I feel like it was what was best for the show moving forward."
In retrospect, going out alone in the middle of the night might seem like a bad decision on Clay's part, but Hudnut thinks it's what the character had to do. "In my mind, it was Clay's last spin up," he said. "These are guys who put themselves in the line of fire for people they've never met before. Clay ran into the fire for someone he cared about, someone he didn't want to see go down the road of his good friend, Brett Swann, who, unfortunately took his life in season two. So it was really a heroic moment."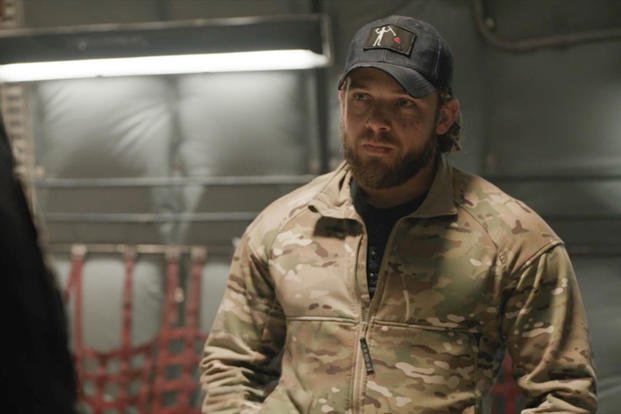 I had a strong reaction to the way the episode ended, and to be clear, Hudnut wouldn't really go along with my interpretation, but I'm going to put it out here anyway.
It was especially cruel that Spenser was gunned down by a security guard, a guy with a gun who likely would've never made it past the front door of the recruiting station where Clay died. America is crawling with guys with badges who pretend that they're operators but have zero idea of what it takes to actually perform at the level required to be a spec ops warrior. 
Spenser was killed by a guy who did everything wrong when he was faced with a real situation. The security guard will continue to think of himself as a "good guy with a gun," and Clay will still be dead.
Of course, what comes next is the really scary part. How will Jason Hayes (David Boreanaz) react to Clay's death? Will he figure out a way to imagine that he's somehow responsible? What about Sonny? He's invested so much of his life in helping his friend recover after Clay lost his leg in Mali. Will he have the tools to cope? How will Ray deal with the fact that Clay was helping a guy he met while visiting Ray and Naima's veteran center? What will Clay's death mean for the future of the project?
Hudnut acknowledges that these questions are going to dominate the final two episodes of this season. "There's going to be collective survivor's guilt," he said. "As we've seen in the past, these guys are all in a way prepared to lose one of their teammates on the battlefield, but for this to happen when they think someone's home safe with their family, it's just a different pill to swallow for them. It's going to be harsh. 
"On the flip side of that, they have a job to do. Whether or not they feel like they can do that job is actually part of the story. We'll look at how these guys compartmentalize as they're trying to move forward. Obviously, it's going to be a struggle. How they put one foot in front of the other is really what we examine in the coming episodes."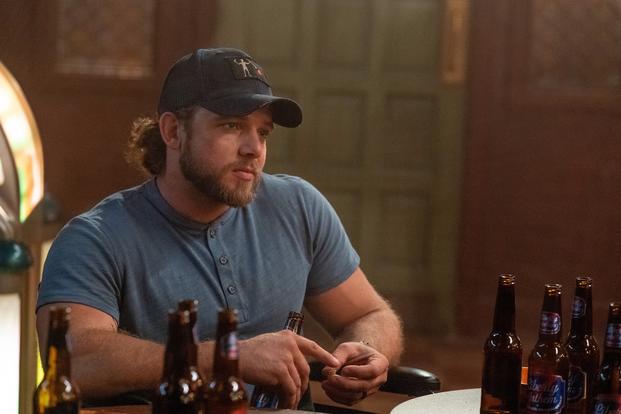 "SEAL Team" without Clay will be a much different show. How Team Bravo deals with his death will make for some tough viewing the next couple of weeks, and the repercussions will follow the characters if the series continues after this one.
RIP, Clay Spenser. You were always a better man than your dad, and it's tragic that you won't get a chance to be a better father to your son than Ash Spenser was to you.
Keep Up With the Best in Military Entertainment
Whether you're looking for news and entertainment, thinking of joining the military or keeping up with military life and benefits, Military.com has you covered. Subscribe to the Military.com newsletter to have military news, updates and resources delivered straight to your inbox.
Show Full Article
© Copyright 2022 Military.com. All rights reserved. This material may not be published, broadcast, rewritten or redistributed.