"Breaking" is a new movie that tells the story of Marine veteran Brian Brown-Easley, who served in Kuwait and Iraq. After his discharge, he got by on a disability check from the Department of Veterans Affairs, but his life fell apart after that check was garnished to pay off a debt to a for-profit college.
He took matters into his own hands and held up a Wells Fargo bank in Marietta, Georgia, on July 7, 2017. He wasn't actually trying to rob the bank, but hoped the situation could generate enough attention so that the VA would give him the $892 in disability pay he felt he was owed for the month.
"Breaking" is now playing in theaters.
Filmmaker Abi Damaris Corbin based much of the movie on the facts of the case, and the movie doesn't amp up the conflict and violence to make a more exciting show. The movie lets the real situation unfold much as it did on that day, and we meet a confused, frustrated and despondent veteran who can't figure out how his life turned out the way it did.
John Boyega, best known for playing Finn in the recent "Star Wars" trilogy, plays Brown-Easley in a powerfully understated way. He's joined by an impressive cast that includes Connie Britton ("Friday Night Lights," "Nashville"), Nicole Beharie ("Sleepy Hollow"), Jeffrey Donovan ("Burn Notice," "Law & Order"), Selenis Leyva ("Orange Is the New Black"), Carmine Giovinazzo ("CSI: NY"), Kate Burton ("Scandal," "Bosch: Legacy") and the late Michael K. Williams ("The Wire," "Boardwalk Empire") in one of his final movie roles.
Boyega spoke to us just before the movie's release about the surprising way he came to play the role of Brian Brown-Easley and what he learned about veterans issues while making the film.
We also had an in-depth conversation with director and screenwriter Abi Damaris Corbin, who was drawn to the story after her own father, a Navy veteran, faced struggles in dealing with the VA. Our interview took place in April 2022 when the film screened at the Atlanta Film Festival.
Military.com: All of us who have family members who deal with Veterans Affairs have stories about how complicated and difficult that could be. Is there something like that from your background that drew you to this story?
Abi Damaris Corbin: "My dad's a Navy guy, so I lived through a lot of the VA struggle with him. And it's a story that a lot of friends know intimately. It's the kind of story that I don't want to have to hear again in 30 years in the next generation."
Military.com: How did you learn about Brian's story?
Damaris Corbin: "I read about him in an article on Task & Purpose. It's an important story, it really is. I think it's a 30- or 40-page article. My heart was broken open. It showed me the humanity of what he was. The story really was a guiding light for us in getting to know Brian."
Military.com: Are you hoping this film can help affect some changes in how the VA deals with veterans in crisis?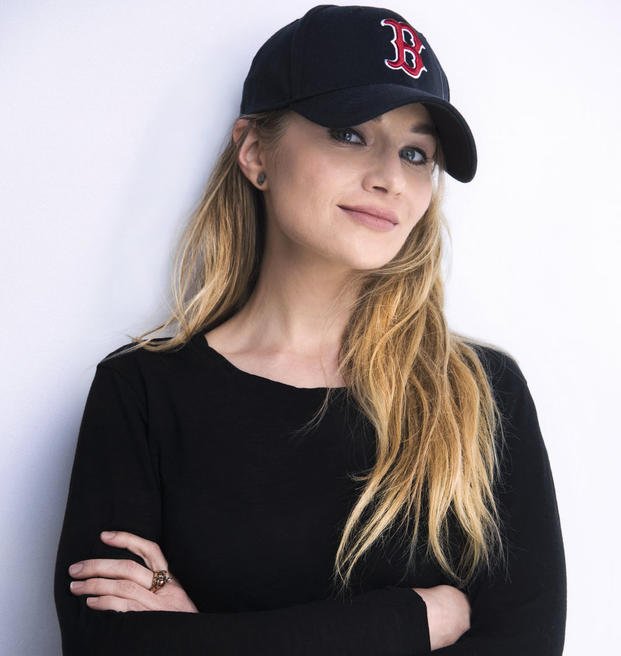 Damaris Corbin: "Brian was going into that bank and asking for his fundamental rights and human dignity. What I'm hoping happens is that this film sparks a conversation about how we treat one another and how we can do better to support each other. Those conversations then lead people to look at their roles and say, 'How can I go and do something?' That's where the action takes place, on an individual basis. When each person takes responsibility for where they are, it then puts pressure at points where change can occur."
Military.com: Have you had a chance to show this movie to military veteran groups yet?
Damaris Corbin: "We screened in Annapolis, and there are a number of veterans organizations there. It's been really moving for me to see other folks at the screenings and just hearing story after story where people say, 'Hey, this is what happened to me. This is what happened with my mother, my father.'"
Military.com: One thing that really stuck with me is that you trust the facts to tell the story. A lot of studios or producers would ask for more movie-style conflict to amp up the audience's emotions. I felt like this movie hit harder because you don't do that.
Damaris Corbin: "As an audience member, that's what I want to see. I want a filmmaker to trust me to be able to draw my own conclusions and then go and do. If I'm seeing a story about something that can cause change, I want to be trusted to decide what that is. I don't want to be preached at. So it was very important for me to trust the audience to say that this story affected them as humans, and to trust that it's going to affect the viewers down the line as well."
Military.com: There are a lot of people in your film who are usually in much bigger projects. How did you put together this amazing group of people to be in your first movie?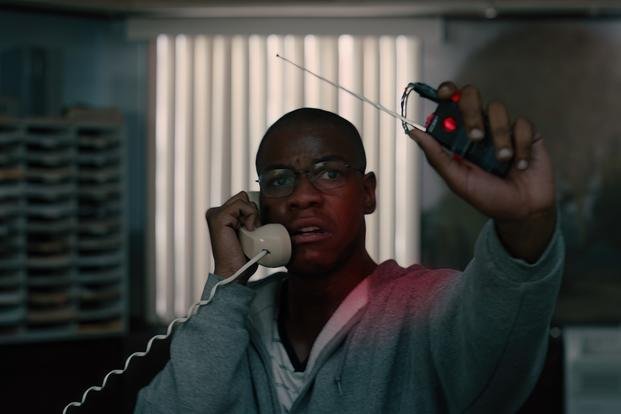 Damaris Corbin: "It's pretty great. I had wanted to work with John [Boyega] since I saw him in 'Attack the Block.' He's such a powerful filmmaker. And you could see all those years ago. There's such a hunger in him to do good work and to command his craft. When I sat down with him, that's exactly what I saw. We had a mutual vision for capturing the humanity of Brian, and thankfully, he jumped on board.
"I had already talked to Nicole Beharie and Connie Britton, and it was very clear that this was the group of people who could come together. They jumped in and said, 'Hey, we trust her to guide us here.' Kwame [Kwei-Armah, co-screenwriter] and I had worked together, and they believed in the script. So it's a combination of just people who really cared about Brian's story and a lot of the right timing just lining up."
Military.com: It's hard to believe that we've lost Michael K. Williams, and that this might be his final movie role. He brings so much to his performance as the police negotiator.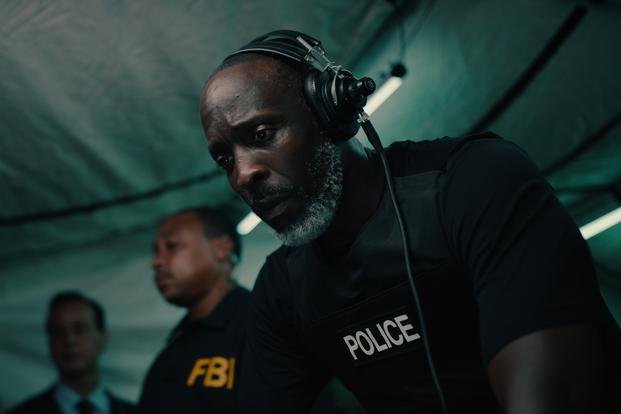 Damaris Corbin: "When we heard the real-life Brian on the phone with the negotiator, there was a respect between him and the negotiator but also a sweetness and a kindness in the negotiator's voice. When I was writing, the voice in the back of my head was Michael's, because he has such a beautiful artistry, the sweetness about him, but his voice is like honey and gravel.
"To be able to communicate over the phone, and to make a connection with a man whose face you've never seen eye to eye, is the sign of an artist who commands a lot of power. And an artist that can harness that into an intimate connection vocally, is a rare thing. Michael knew how to do just that. You had to tap into something personal there.
"I'm grateful that when I sat down with him, he said, 'Hey, I got your back here. This is a story I want to tell. And I want to support you as a filmmaker. And I want to make sure that Brian's story is heard by a lot of other people. Let me give it a voice.'"
Keep Up With the Best in Military Entertainment
Whether you're looking for news and entertainment, thinking of joining the military or keeping up with military life and benefits, Military.com has you covered. Subscribe to the Military.com newsletter to have military news, updates and resources delivered straight to your inbox.
Show Full Article
© Copyright 2022 Military.com. All rights reserved. This material may not be published, broadcast, rewritten or redistributed.